Launch your Career
Airline Career Pilot Program
Becoming a pilot opens many lucrative career opportunities, from flying passengers for major airlines to flying private passenger aircraft or flying cargo. Beginning the journey as a Blue Line student pilot is the secret sauce for making your airline pilot career take off. Our training program gives you the needed flight time and allows you to pursue additional training and exams, all while earning a reliable and comfortable income. Hear from our graduates.
The
age

requirements

Student Pilot: 16+ years old

Commercial Pilot: 18+ years old

Airline Transport/Career Pilot: 21+ years old
Flight
time

requirements

Airline Pilot: 1,500 hours
The
exam

requirements

Commercial Pilot: Knowledge, practical

Career Pilot: Knowledge, practical, ATP, CTP
What it Takes
The Path to Becoming a Pilot
The Career Pilot Program is designed to help you launch a successful career in aviation on time and on budget. Complete the program in as little as five and 1/2 months, and start flying as an airline pilot in as little as two years. We'll take you from zero time to multi-engine instructor faster than anyone. Financing is available.
The majority of pilots in the U.S. are private pilots, and all pilots who go on to make a career out of flying start out as private pilots. While private pilots cannot fly for compensation or hire, they can carry passengers so long as they have the appropriate flight experience and training.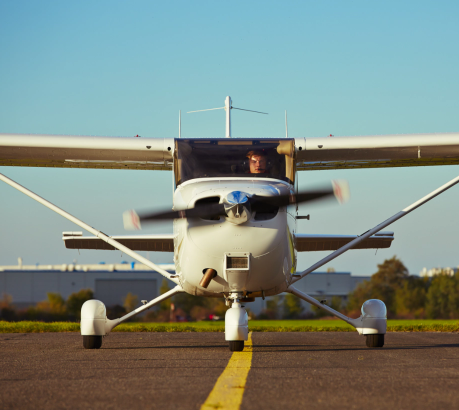 How to do it?
1. Research schools and training programs
2. Visit schools and complete an assessment flight
3. Apply for the FAA Medical Certificate
4. Apply for the FAA Student Pilot Certificate
5. Pass an aeronautical knowledge exam, administered by the FAA
6. Complete pre-solo, solo, cross country; solo cross country flight training with an authorized instructor
7. Pass the practical test (i.e. checkride)
2
Become a Commercial Pilot
Commercial pilots have abundant opportunities. Whether you choose to fly for a major airline, a regional airline, pursue private aviation, or fly cargo, the sky is the limit. Earning more certifications and ratings as a pilot means more career opportunities and paths are open for you.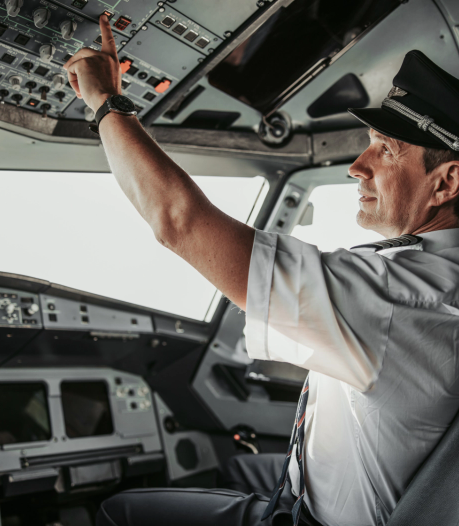 How to do it?
1. Add instrument rating: After becoming a private pilot, the next step is to earn an instrument rating which allows a pilot to fly under Instrument Flight Rules (IFR) and in all kinds of weather.
2. Earn a Commercial Pilot Certificate: Pilots must meet specific experience requirements and fly to a higher standard in order to become commercial pilots, which ultimately allows them to legally be paid to fly.
3. Earn a Flight Instructor Certificate: Becoming a Certificated Flight Instructor (CFI) allows pilots to earn a living flying while they earn the flight experience required by the airlines.
4. Add multi-engine rating: Adding a multi-engine rating to the Commercial Pilot Certificate is the final step to fly large passenger airliners before building experience to meet hiring minimums.
Become a flight instructor, cargo pilot, EMS pilot, or similar jobs to gain the type of quality and relevant flight experience necessary to meet the requirements of the Airline Transport Pilot (ATP) certificate. Upon completing the requirements of the ATP certificate, you will meet the hiring minimums of most regional airline pilot jobs.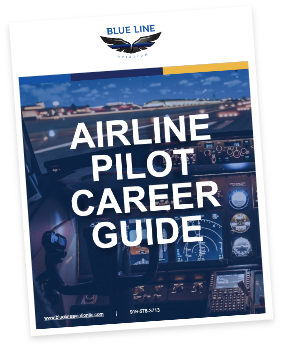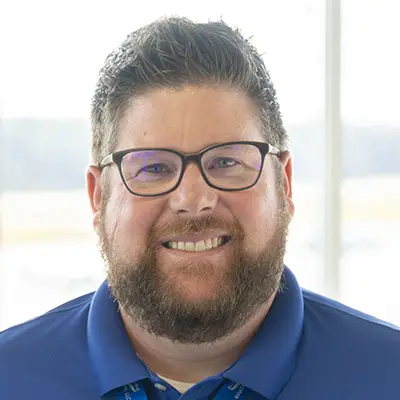 JOSH
As Blue Line's Sales Manager, Josh and his team of student advisors are your guide to beginning your journey into the world of aviation. Regardless of your background, they will assist you in charting a course to achieving your aviation dreams.
Talk to a Training Advisor
Want to explore starting your flight training or career track in aviation? Use the form below and one of our Training Advisors will contact you to answer any of your questions.