Here's What Our Financing Covers
We understand that funding your way through flight school can be your biggest barrier to entry. That's why Blue Line has partnered with Climb Credit and Skybound to provide competitive financing options for our Career Pilot Program. Financing covers training costs and most of the additional expenses incurred, such as:

Flight School

Ground School

Housing

Training Materials

Test Fees
Frequently Asked Questions
How long does the approval process take?
It's an instant approval for Skybound and Climb!
How long does it take to apply?

It'll only take 10 minutes to apply through Skybound or Climb!
What are the credit requirements?
Skybound:
Minimum credit score of 680

At least 3 years of credit history

1 year of earning history

Minimum income is $18,000
Climb:
Minimum credit score of 660 (students with insufficient credit can be approved pending other factors)
Is it a hard hit to apply for your financing?
Hard Hit - A hard hit, or a "hard pull," occurs when you apply for a new line of credit, such as a credit card or loan. It means that a creditor has requested to look at your credit file to determine how much risk you pose as a borrower. Hard inquiries show up on your credit report and can affect your credit score.
Skybound: It is a hard hit to apply through Skybound.
Climb: It is not a hard hit to apply through Climb. A hard hit will occur once the loan is funded though.
Is a co-borrower required?
It is not required to have a Co-Borrower through Skybound or Climb, but it is highly recommended! Through Skybound, the co-borrower can be relieved of liability after 72 months of on-time payments.
Do I have to pay the loan while I'm in school? Will Interest still accrue if there is a deferment period?
Skybound: No payments due until 60 days after graduation, and interest does not accrue during this deferment period. 60 days after graduation, your payments for principal and interest will begin, with a minimum payment of $50.
Climb: Payments are required upon receiving the loan, so you will have to make payments during school.
What does the financing cover?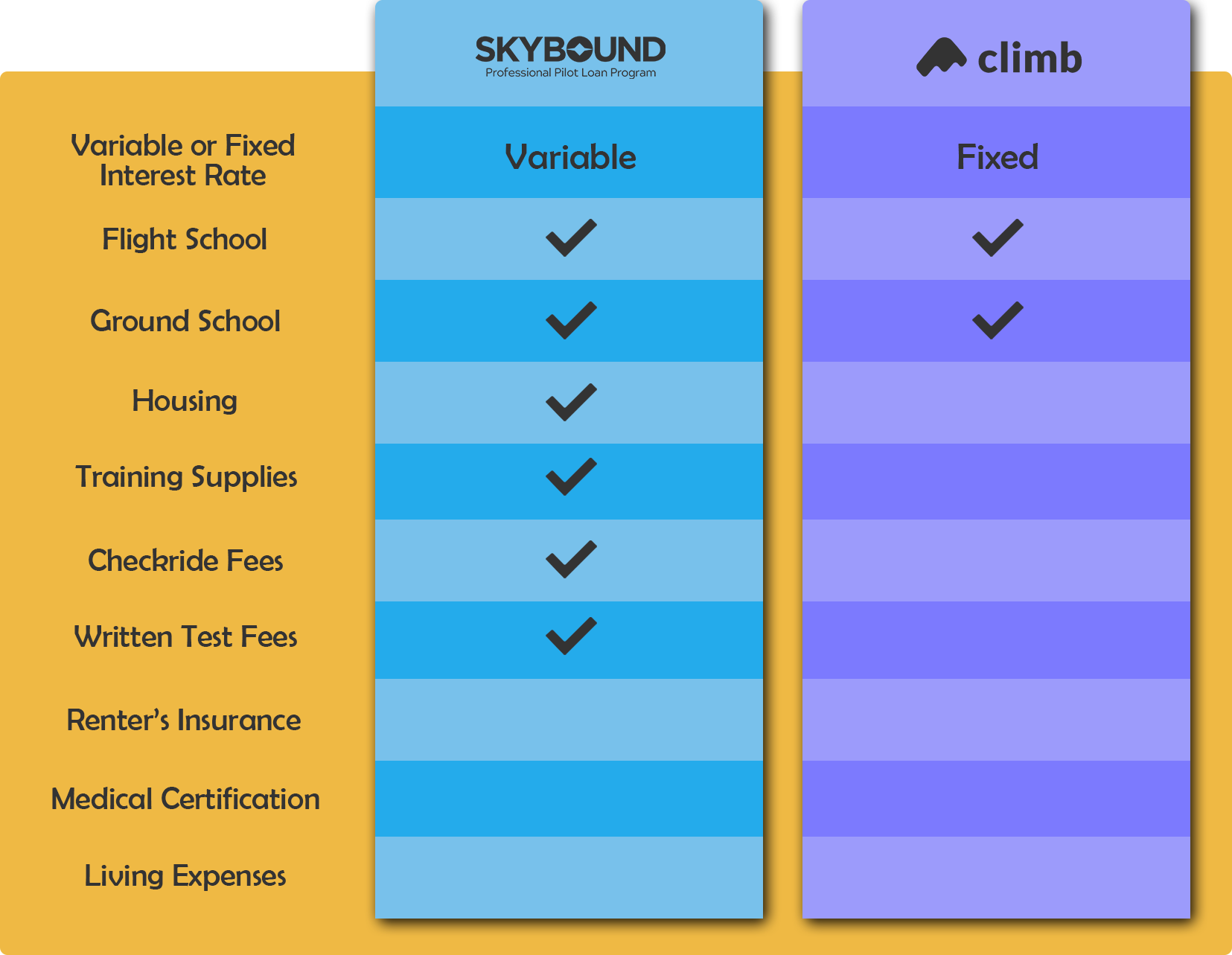 Is there an origination fee?

Origination Fee - An origination fee is typically a percentage of the loan amount and is charged by a lender as compensation for processing a loan application.

Skybound: Has a 1% origination fee, and can be rolled into the loan amount.

Climb: The origination fee is variable, but standard is 5% and can be rolled into the loan amount.
What are the typical loan terms?
Skybound: Terms for Skybound go up to 20 years, but can be shorter upon request.
Climb: Terms for Climb are usually 10 years, but options vary.
What if I need assistance?
If you ever have any questions, we always recommend reaching out to one of our training advisors first by giving us a call at (919) 578-3713 or shooting us an email at info@blueline-usa.com. If you need to talk to your loan provider, their information is as follows:
Skybound: (800) 645-7404 / loans@zuntafi.com
Climb: (888) 510-0533 / hello@climbcredit.com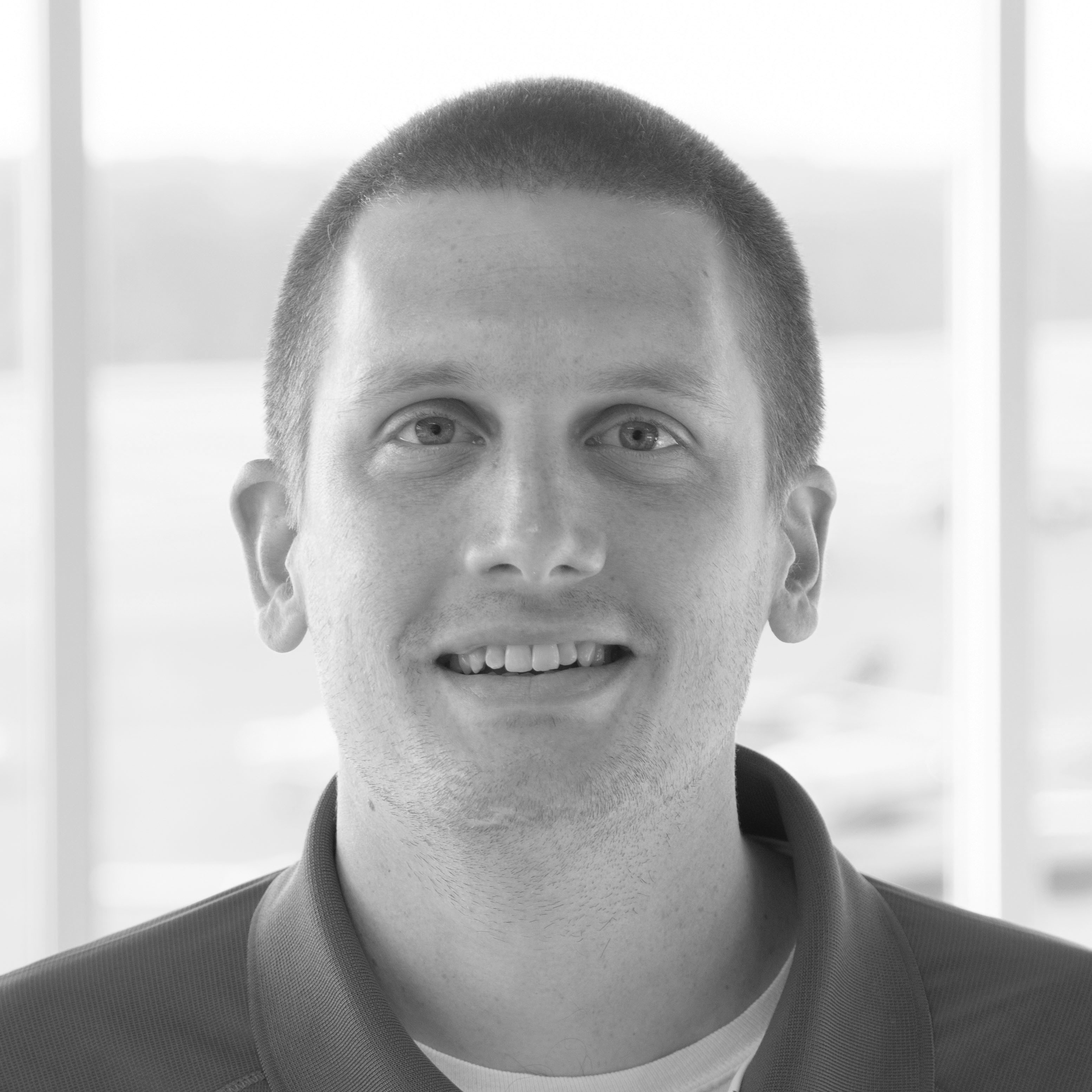 DANIEL
As Blue Line's Sales Manager, Daniel and his team of student advisors are your guide to beginning your journey into the world of aviation. Regardless of your background, they will assist you in charting a course to achieving your aviation dreams.
Talk to a Training Advisor
Want to explore starting your flight training or career track in aviation? Use the form below and one of our Training Advisors will contact you to answer any of your questions.