On time, on budget, exceptional results!
Our Career Pilot Program is designed to launch your aviation career in as little as 5 1/2 months. Our intense coursework will prepare you to become a confident pilot that knows more than just the minimums. We'll take you from zero time to Multi-Engine Instructor faster than any of the competition. The Career Pilot Program is the most efficient route to becoming a career pilot, in the nation.
• FAA approved programs
• Train 35% faster than other flight schools
• Commercial airline career placement
• Housing options available
• Up to 215 logged hours included with program
Smithfield, North Carolina (JNX)
Structure: Combination of Part 141 and 61 courses
Full Program: $98,900
Program w/ Private Pilot Credit: $79,150
Discounts:
Ask about our North Carolina Resident Discount.


Call 919-578-3713 ext. 306 for more information!
Career Pilot Program
Whether you want to fly for the airlines, charter, EMS, or cargo, Blue Line's accelerated courses are designed to take you from zero hours to starting your new career in as little as 5 1/2 months.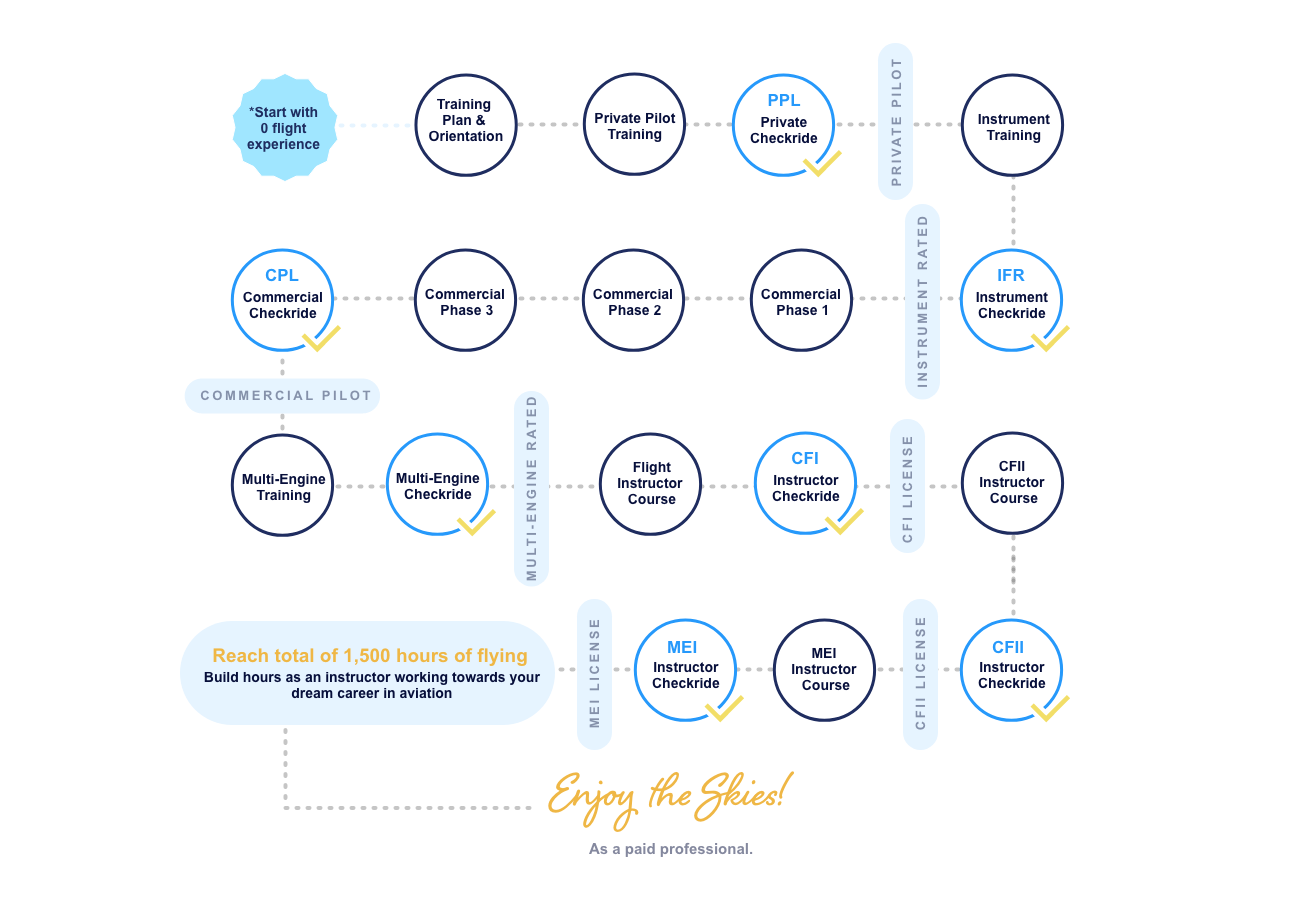 Flight instructor opportunities are available after completing the Career Pilot Program. We also hold resume and interview workshops to help prepare our pilots for the next part of their journey.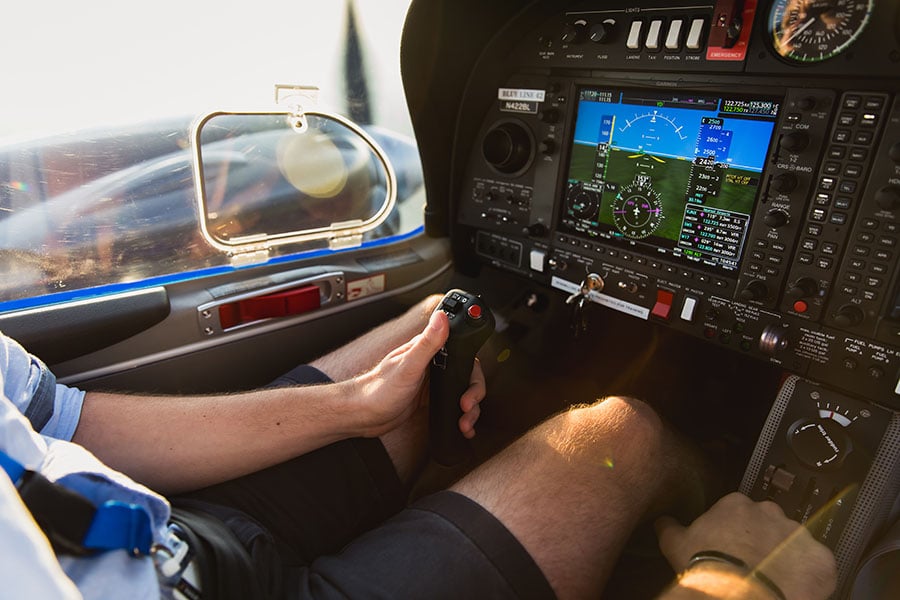 Beyond the Minimums
We don't just teach the test, we teach you to be a capable and resilient pilot. It's important to know the information thoroughly with a deep understanding, not just hit your hours requirement and go out for a checkride.
Our instructors take pride in making sure each student has a firm understanding of how the airplane works and most importantly knows safety procedures.
Our accelerated students receive additional educational enrichment through access to our member ground sessions, which cover a variety of topics like avionics systems, engine systems, weather, and aerodynamics.
AIRLINE PILOT

CARGO PILOT

CHARTER PILOT

EMS PILOT

AGRICULTURE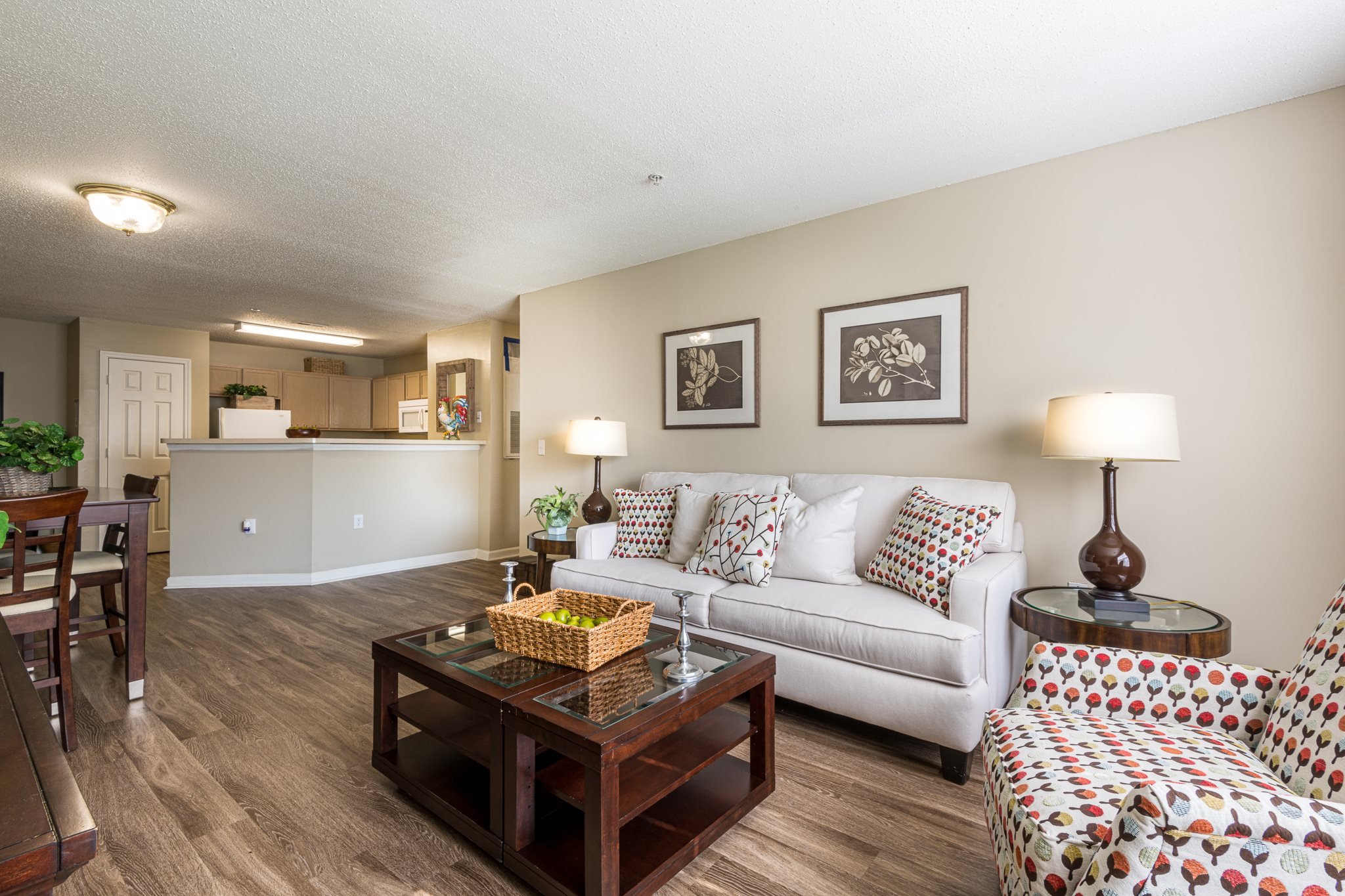 Student Housing
We have our students residing at Amelia Village Apartments and The Pines at Glen Laurel in Clayton, NC, which is located just 15 minutes from our state-of-the-art pilot training facility at Johnston Regional Airport (KJNX)!
Amelia Village Apartments - Clayton, NC
The Pines at Glen Laurel - Clayton, NC
The apartments are a mixture of 2 or 3 bedroom / 2 bath, and the rooms are shared two students to a room.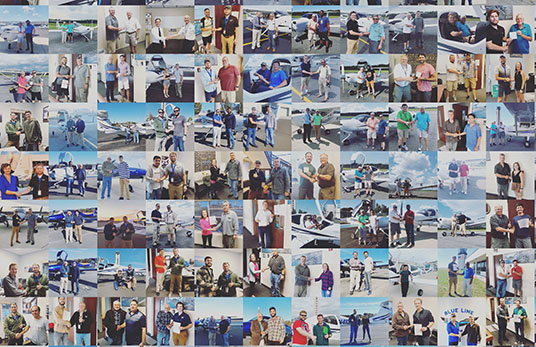 Our Graduates
Meet the people we are most proud of: Our Blue Line Graduates. Learn their stories and follow their progression in the most rewarding and exciting jobs in the world. Welcome to the Blue Line Nation.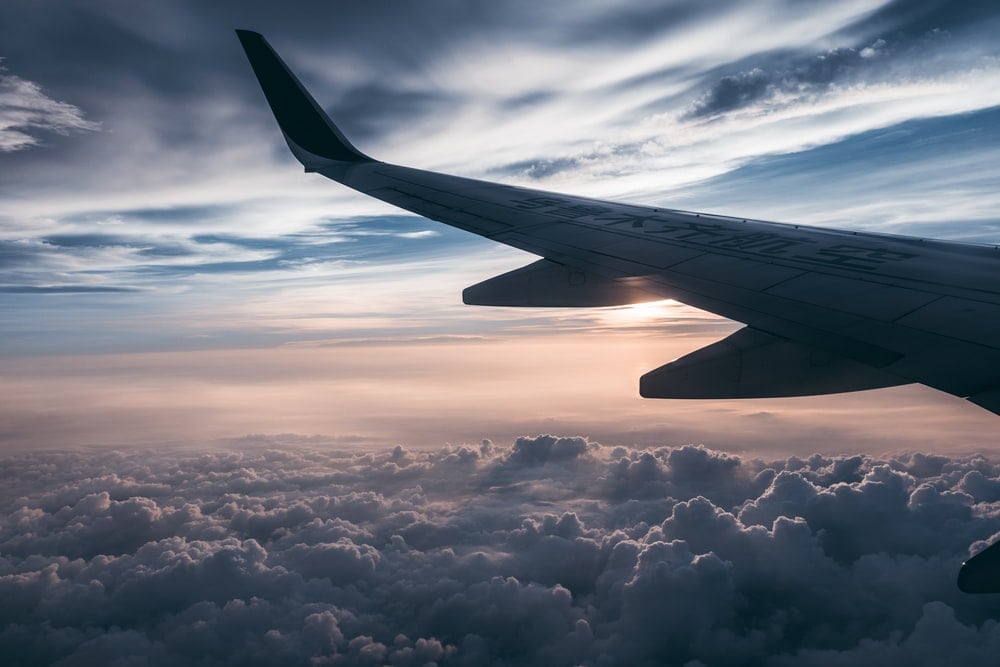 Career Assistance
There has never been a better time to start a career in aviation, and we are dedicated to helping you launch a successful career during and after your training. We have built relationships with Republic Airways, Endeavor Air, PSA Airlines, Mountain Air Cargo, and more! These companies routinely visit the Blue Line facility to meet with students, provide information on their company, and even conduct mock interviews.

Financing
Blue Line has financing options available for the Career Pilot Program! Our financing covers:
– Career Pilot Program
– Housing
– Test Fees
– Training Supplies
– And More!!
Follow the link below for more information on each financing option!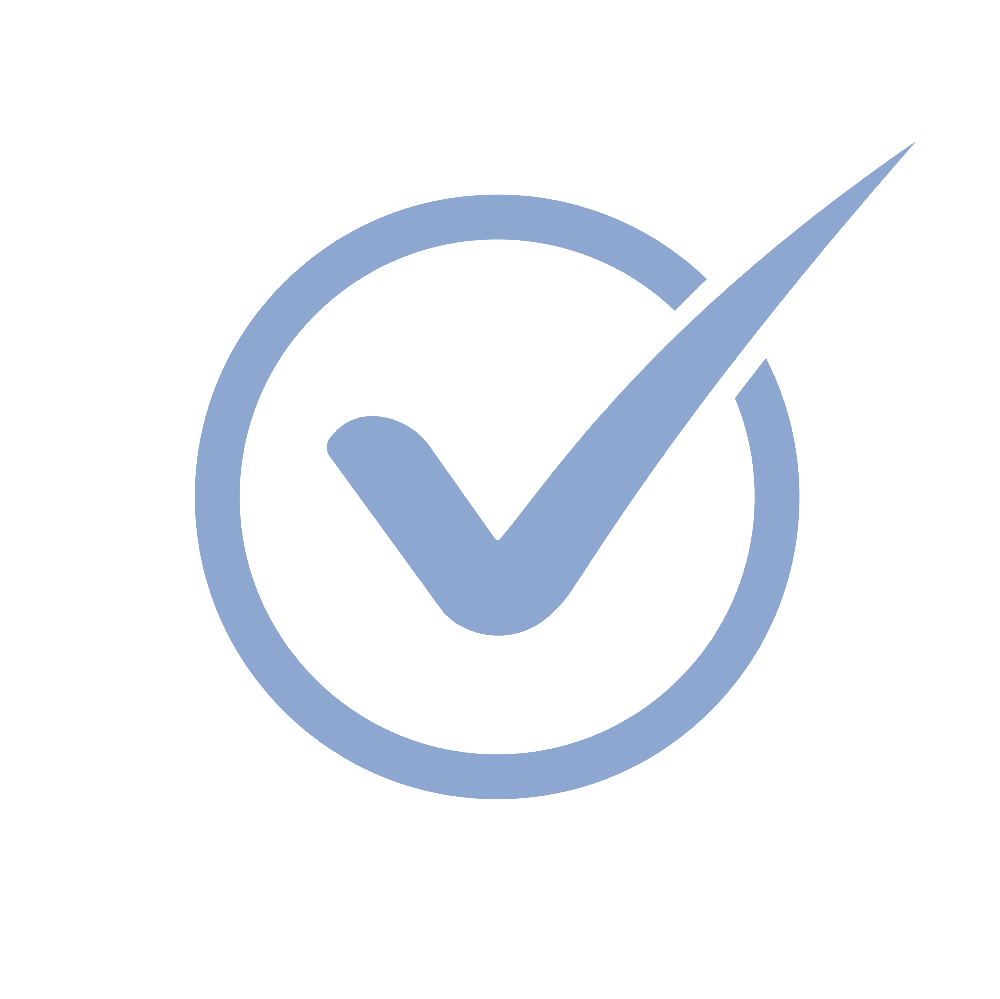 NC Career Pilot Program Admissions Prerequisites
18 Years of Age
High School Diploma or GED (College experience preferred)
Two-Character References (One professional and one personal)
Good Driving Record
Pass a Criminal Background Check
Pass a Behavioral/Cognitive Assessment
As of May 01, 2023, the initial FAA written tests (PAR, IRA and CAX) are required to be completed prior to start date.
Remaining written tests (FII, FOI and FIA) are highly recommended to be completed prior to start date.
Pass a Flight Assessment (Assessment can be waived based on prior certificates)
No Prior Aviation Incidents or Accidents or other FAA Enforcement Actions
Obtain an FAA First Class Medical Certificate
Proficient in the English Language
Height and Weight Limits (Due to aircraft operational limitations, students taller than 6'3'' or weighing more than 250 lbs. may be unable to train in our aircraft)
Must be of Good Moral Character, Must be Driven, Strong Work Ethic, Etc.
While only admitting 175 students per year to our program, we are selective in our selection process.*
*Exceptions may apply. Please contact a Training Advisor for more information.

International Student?
Blue Line Aviation is authorized to conduct flight training under the Alien Flight Student Program. The approval process is surprisingly simple, and approval can take as little as two weeks!
Want to Get A Head Start?
Take One Or More FAA Knowledge Tests Before Starting Career Pilot Program.
Diamond DA42-VI
The Diamond DA42-VI features FADEC controlled Austro Turbo Diesel engines,G1000 NXi avionics, GFC 700 autopilot, synthetic vision, air conditioning, and more! It is simply a beautiful, comfortable flying experience!
Diamond DA40 NG
The Diamond DA40 NG seats four people while cruising over 140 KTAS! Designed with safety in mind, this Technologically Advanced Aircraft features composite construction, a passenger airbag system, G1000 NXi avionics with integrated autopilot and synthetic vision, and air conditioning.
Diamond DA20
Diamond Aircraft describes their sleek, high-performance DA-20 as "taking your favorite sports car and adding wings". We couldn't agree more. There's nothing sluggish about this exciting little two-seater that feels as good in the air as it looks on the ground. Durable, responsive, and economical, the DA-20 is a much-loved part of our fleet.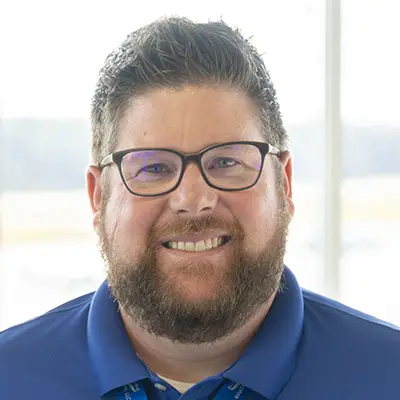 JOSH
As Blue Line's Sales Manager, Josh and his team of student advisors are your guide to beginning your journey into the world of aviation. Regardless of your background, they will assist you in charting a course to achieving your aviation dreams.
Get More Information!
Fill out the form to get in touch with a Training Advisor!