For the love of flying.
Blue Line Aviation exists to train the next generation of pilots with a focus on proficiency, safety, and appreciation for the miracle of flight. Every aspect of our rigorous training programs, modern fleet, and meticulous maintenance standards are aligned toward the goal of helping future aviators take to the skies safely and confidently. All of this while following our core values:
Safety. Innovation. Integrity. Excellence. Accountability.
Watch video →

Flight School Financing
Blue Line has financing options available for the Career Pilot Program! Our flight school financing covers:
– Career Pilot Program
– Housing
– Test Fees
– Training Supplies
– And More!!
Follow the link below for more information on each financing option!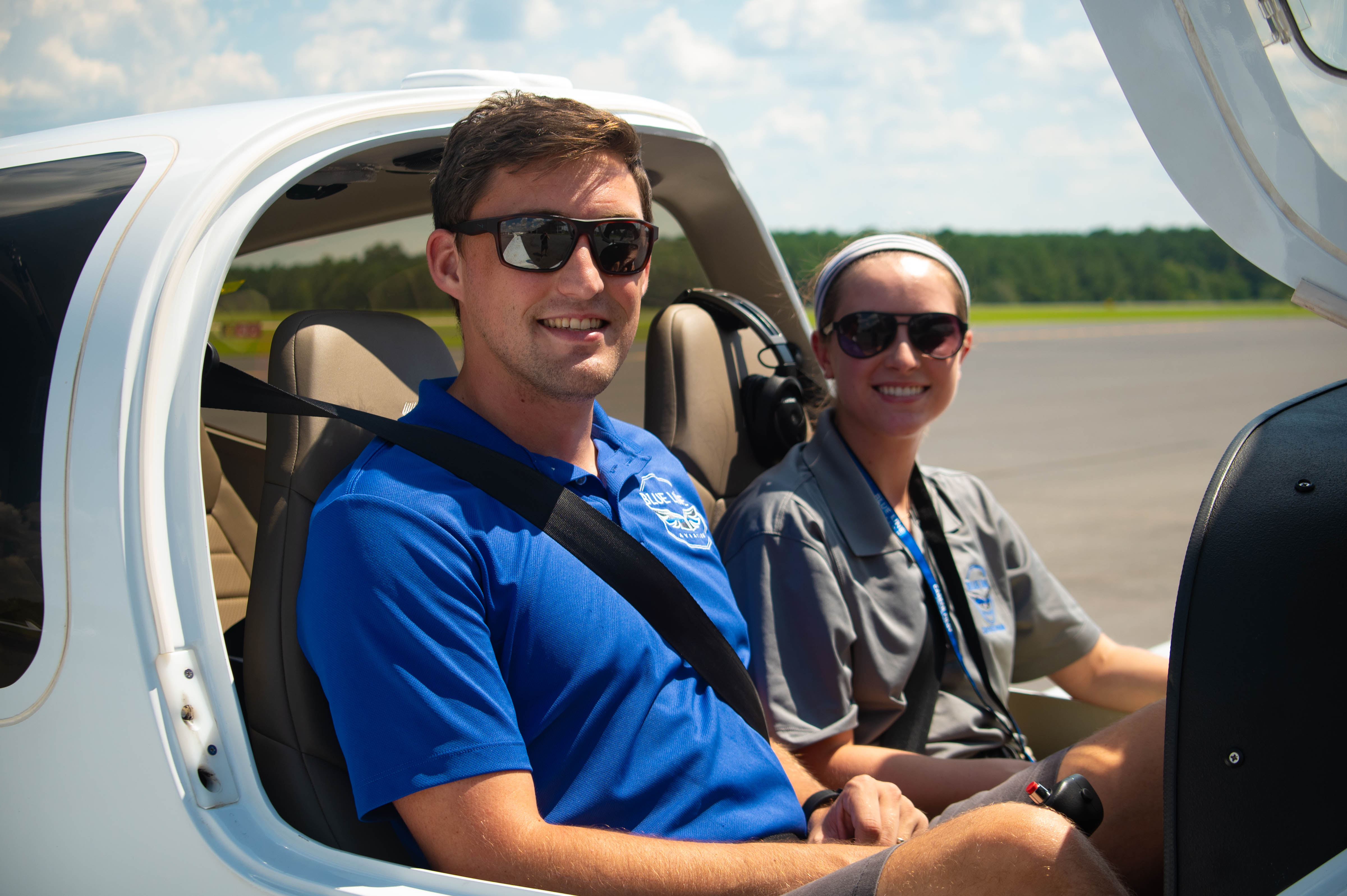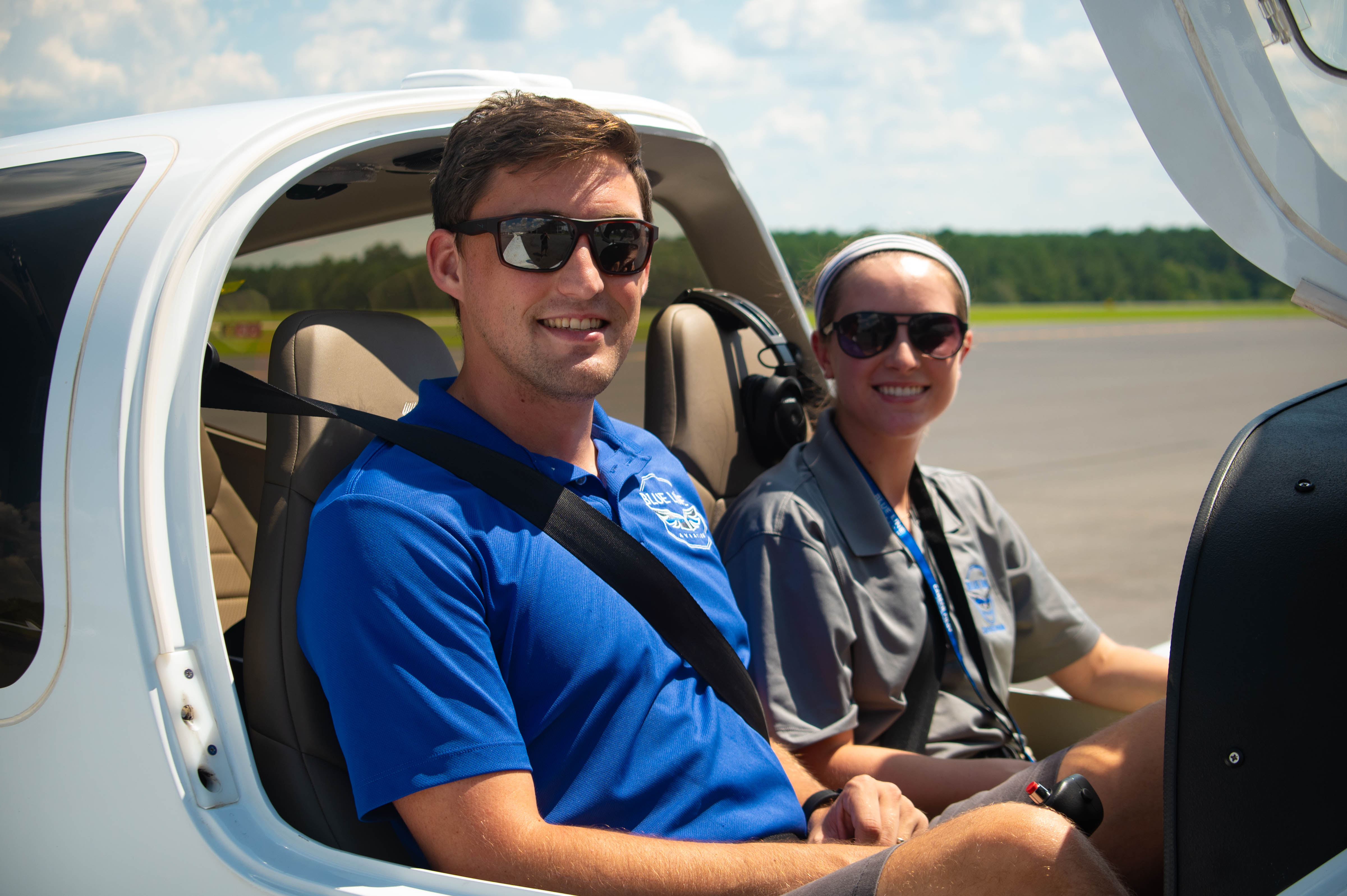 Blue Line Aviation houses an internal maintenance company, Blue Line Technical Services, making safety its top priority. An internal maintenance team ensures our planes are safe and available for our students.
Check out the flight school fleet…
Diamond DA42-VI
The Diamond DA42-VI features FADEC controlled Austro Turbo Diesel engines,G1000 NXi avionics, GFC 700 autopilot, synthetic vision, air conditioning, and more! It is simply a beautiful, comfortable flying experience!
Diamond DA40 NG
The Diamond DA40 NG seats four people while cruising over 140 KTAS! Designed with safety in mind, this Technologically Advanced Aircraft features composite construction, a passenger airbag system, G1000 NXi avionics with integrated autopilot and synthetic vision, and air conditioning.
Diamond DA20
Diamond Aircraft describes their sleek, high-performance DA-20 as "taking your favorite sports car and adding wings". We couldn't agree more. There's nothing sluggish about this exciting little two-seater that feels as good in the air as it looks on the ground. Durable, responsive, and economical, the DA-20 is a much-loved part of our fleet.

Club Blue lowers training costs for students and gives members access to the Blue Line fleet for personal travel.
See what our students think
Blue Line Aviation is a wonderful organization! We bought a new DA62 and completed ME training with them in our aircraft. I'd like to especially thank Matt Stem for his professionalism, knowledge and patience during this time. A great instructor! A top-notch outfit I would not hesitate to use again.
- Dave V.
Great CFI program, had my checkride on my 10th day. They really prepare you to be a good CFI. Make sure you do the prep work before you come. Definitely helped. Structured program with great instructors. Especially Nate, he did a great job!
- Bill O.
Excellent school. I chose Blue Line based on other reviews as well as location. As someone training for an airline, I appreciated flying out of RDU as I got an opportunity to work with ATC a little more. The instructors were all top-notch and very knowledgeable. The facilities were all great and the aircraft were well taken care of. The corporate apartment I used was very nice, large and clean. I would definitely recommend Blue Line without hesitation.
- Danial M.
Blue Line Aviation met and exceeded my expectations. They have completely changed my viewpoint on how flight training is supposed to be after a few bad experiences with other schools. Being from California I made the decision to go across the country to finish my CFI training with Blue Line after talking to friends who went over there as well (Now instructors at Blue Line).
- Steve U.
They take accelerated course as a challenge and do their part to fulfill your goals. Top notch training from professionals who care about your success.
- Kimberly M.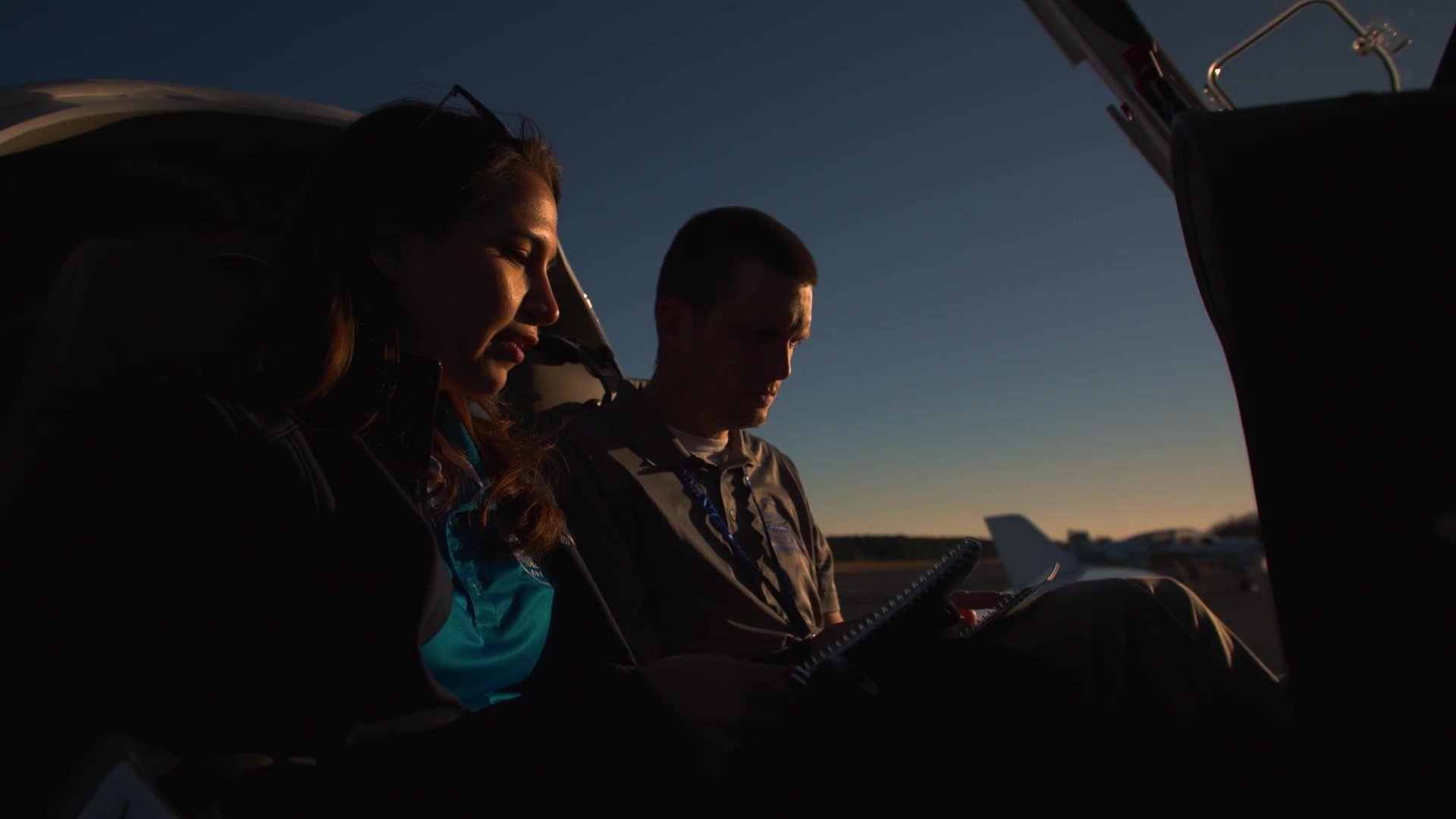 Watch Our Story On PBS
We are privileged to be featured on VIEWPOINT with Dennis Quaid airing in June this year. Hear more about our program and the vision that keeps us in the air training the next generation of expert pilots. Tune in to a public station near you.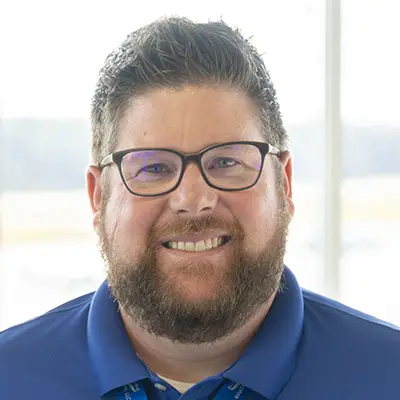 Josh
As Blue Line's Sales Manager, Josh and his team of student advisors are your guide to beginning your journey into the world of aviation. Regardless of your background, they will assist you in charting a course to achieving your aviation dreams.
Talk to a Training Advisor
Want to explore starting flight school training or career track in aviation? Use the form below and one of our Training Advisors will contact you to answer any of your questions.