We're featured on
VIEWPOINT
WITH DENNIS QUAID
The Viewpoint Project's goal is to provide innovative and unique content featuring the world' most influential organizations and individuals. We're proud to be a part of this distinguished group. Viewpoint has created a short documentary telling our story as we work to change the flight school industry to be more accessible, more efficient, and more responsive to the need for highly qualified pilots in the aviation industry.
Watch the video below to learn more about Blue Line Aviation: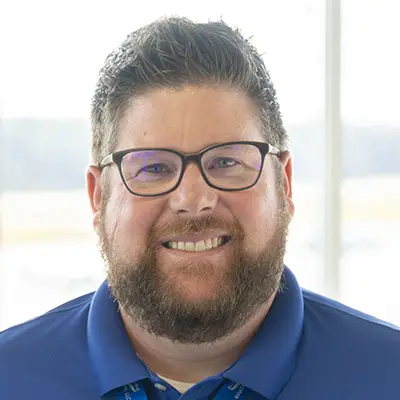 Josh
As Blue Line's Sales Manager, Josh and his team of student advisors are your guide to beginning your journey into the world of aviation. Regardless of your background, they will assist you in charting a course to achieving your aviation dreams.
Talk to a Training Advisor
Want to explore starting your flight training or career track in aviation? Use the form below and one of our Training Advisors will contact you to answer any of your questions.