Become a Pilot
Professional Pilots are in Demand
Getting paid to fly is a dream come true for many pilots, and becoming one is not as difficult as you might think. Given the current demand, there is no better time to get started on your career as a pilot.
The FAA cites in its 2020 Aerospace Forecast an airline pilot shortage as an ongoing issue for regional airlines. Leading aircraft manufacturers such as Boeing, Airbus, and Embraer project increasing (even doubling) their commercial jet fleets to account for an increase in consumer demand for air travel. Even other sectors such as cargo, charter, and corporate pilots are experiencing an increased demand for pilots and often require less flight hours to begin.
763,000
New pilots needed worldwide per the next 20 years.
15 years
Air traffic forecast to double in size.
4.4%
Average annual increase in air transport through 2038
Train Confidently with Us
Welcome to Blue Line Aviation, where our team of highly trained professionals can help you gain the knowledge to go from being grounded to flying sky-high in six months. Fill out the form below to receive more information on how we can make you one of the best pilots in the sky.
Career Outlook
There's no better time than ever to start your life-long career as a pilot. With a necessity and growing demand for charter, cargo and airline pilots, you can expect financial security, room for development, and of course, the excitement that comes with flying.
With more pilots retiring than graduating from flight school and leading aircraft manufacturers increasing their fleets due to consumer demand, becoming a pilot can provide you with an endless set of opportunities.
Airline Pilot Pay
Flying is a satisfying and rewarding career, and pilots of every sector are paid very well. The median wage for airline pilots, copilots, and flight engineers was $147,220 in May 2019, according to The Occupational Outlook Handbook, from the Bureau of Labor Statistics.
Although, pay for airline pilots depends on the airline, the airline type (regional or major), the pilot's experience level (pilot seniority), and the aircraft being flown. However, all pilots do receive company health, life, and disability insurance and retirement plans.
Start the Journey
How we help to get you started
At Blue Line Aviation, we provide you with only the most state-of-the-art equipment and resources to help you achieve your dream of becoming a pilot. We believe our investment in our aircraft, simulators, and facility is an investment in your future.
Every aspect of our rigorous training programs, modern fleet, and meticulous maintenance standards are aligned toward the goal of helping future aviators take to the skies safely and confidently to become the most professional pilot in the sky. We hold our students to the highest standard of professionalism by emphasizing the importance of safety, accountability, excellence, and integrity throughout the duration of your training to help prepare you to have a successful career as a pilot.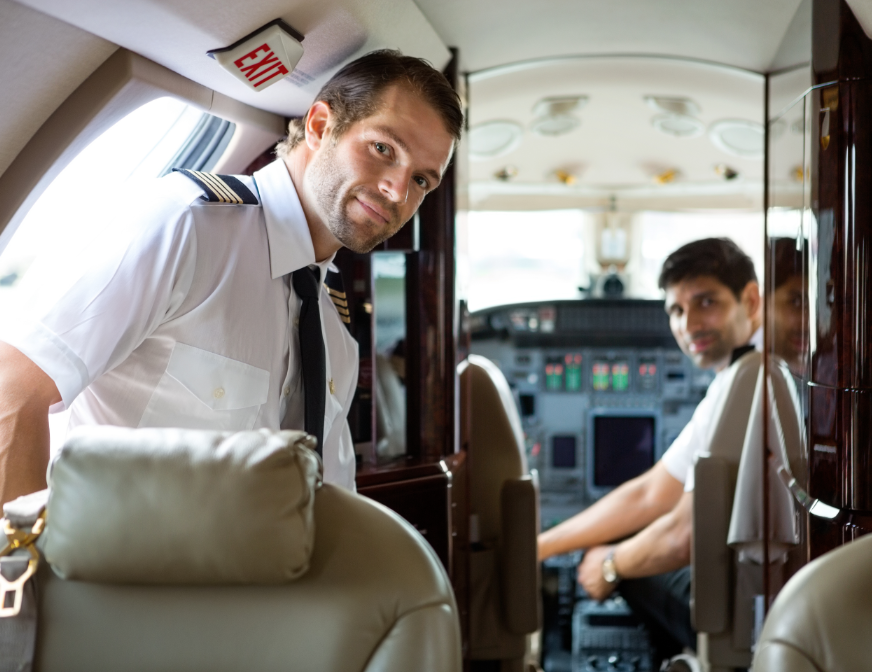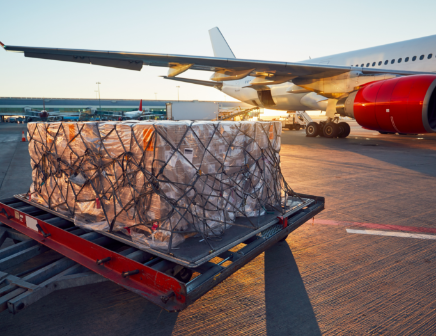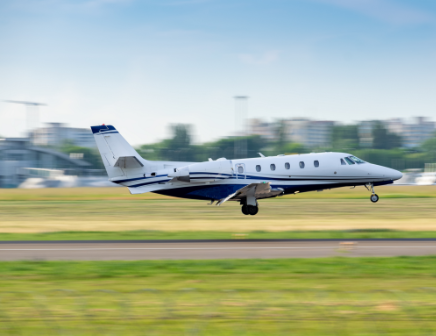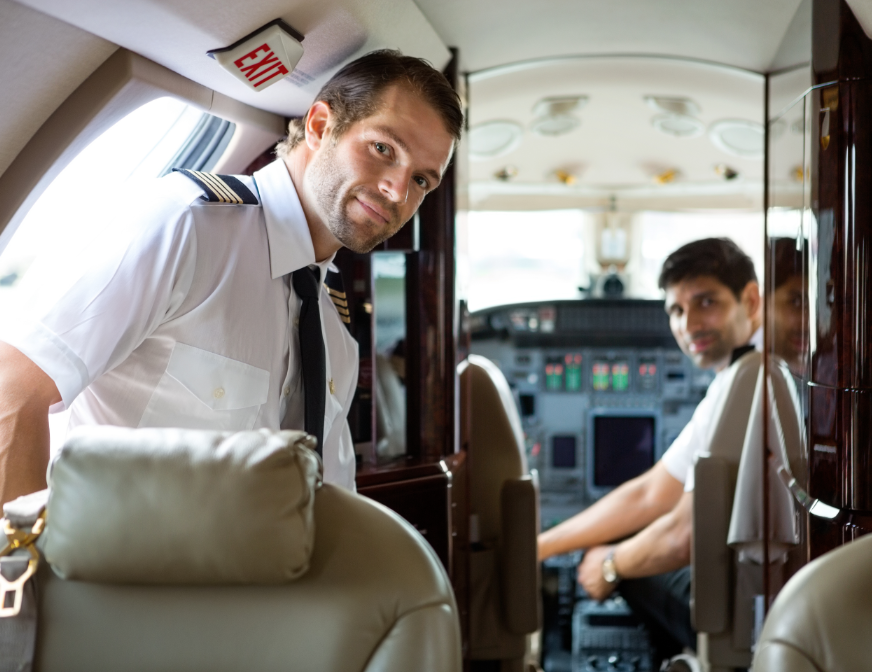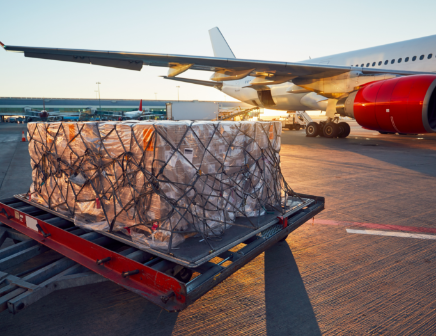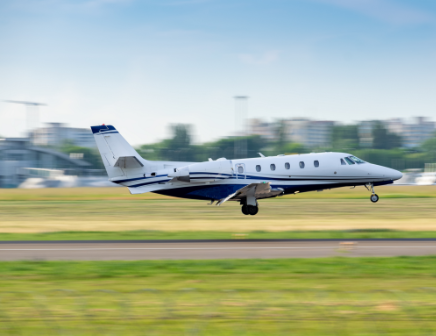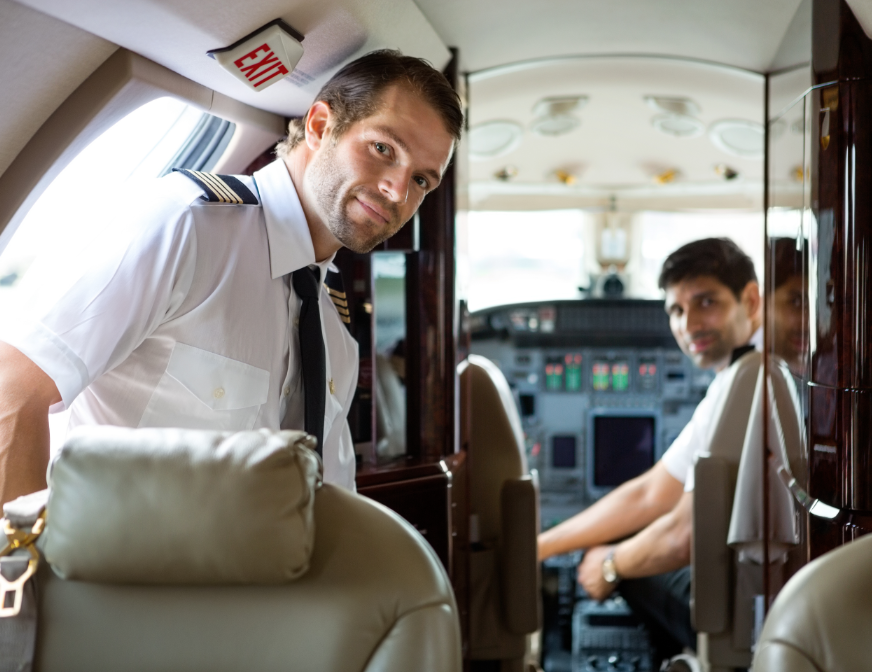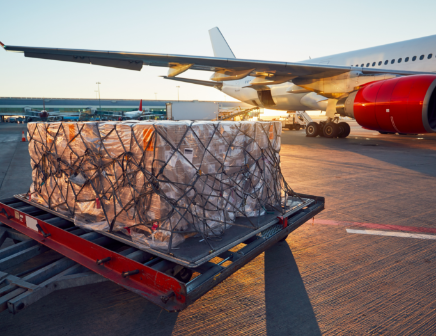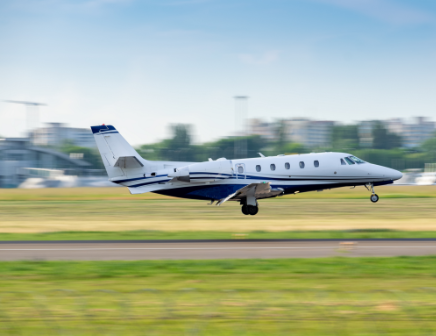 Next Steps
Plan your Career
Apply below to begin your journey to being a professional pilot at the country's fastest, most comprehensive flight school. Earn all of your ratings (PPL, IFR, CSEL, CMEL, CFI, CFII, and MEI) in less than six months while completing a disciplined plan to make you the safest and most employable pilot possible, on time and on budget.
Frequently Asked Questions
How do I pay for the course?
Cash, or our two financing partners, Skybound or CLIMB Credit, or you may find your own financing source.
Do you offer student housing?
Yes, we offer student housing at the Super 8. Learn more.
How many instructors do you have?
31 currently.
Will I stay with the same instructor the entire time?
All of our ratings are split up into different academies. You will have a different instructor during your time in each academy.
Do I have to schedule my own lessons?
We have a wonderful operations team that includes our schedulers, who take care of scheduling everything for you using flight schedule pro.
Do you have any airline connections?
We work closely with numerous regionals and cargo operators like endeavor, PSA, republic, mountain air cargo, etc. we have them come visit to give mock interviews and information on each company.
Am I guaranteed a job after training?
We love hiring our graduates! We only hire the best of the best, so treat every day like a job interview.
Do you have DPE on staff?
We do have a DPE on staff, and we also have numerous DPEs in the local area that we have worked with for many years.
You will train 5-6 days per week, with every Sunday off.
How do I apply for a spot in the course?
First, talk to one of our training advisors, and they will guide you through our assessment and application processes.
How often do classes start?
Our classes start at least once per month.
Do I need a medical certificate?
You will need a medical certificate to train. We recommend first class, as if your goal is the airlines, that is what you will need there.
Is there an age requirement to join the class?
18 years old.
Can I work while training?
Our courses are full-time and very accelerated to get you into the aviation workforce as quickly as possible. Therefore, we don't allow students to work during their training.
What do I need to bring with me for training?
All of your books and supplies (we provide a supply list), your passport or birth certificate, photo id, your medical, iPad, car, and any personal items needed for the duration of your training.
Are there prerequisites to join the class?
Just to complete our flight and ground assessments!
Do you need a college degree to complete the course?
A high school diploma or college experience is strongly preferred.
How big are your class sizes?
Our class sizes are 15-20 per class.
How long do people take to finish training?
5.5 months.
What is included in the course?.
Your flight instruction hours, ground instruction hours, checkride hours, and kings course prep work materials
What type of airspace do you train in?.
Echo, but we frequently fly to RDU for class Charlie practice.
Yes! A majority of our courses are 141, like private, instrument, and commercial.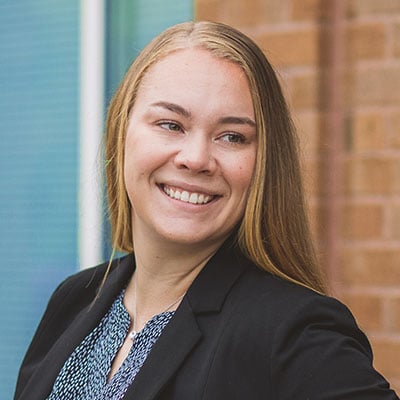 ASHLEY
As Blue Line's Sales Manager, Ashley and her team of student advisors are your guide to beginning your journey into the world of aviation. Regardless of your background, they will assist you in charting a course to achieving your aviation dreams.
Talk to a Training Advisor
Want to explore starting your flight training or career track in aviation? Use the form below and one of our Training Advisors will contact you to answer any of your questions.